A question for readers: what's your favorite science subject?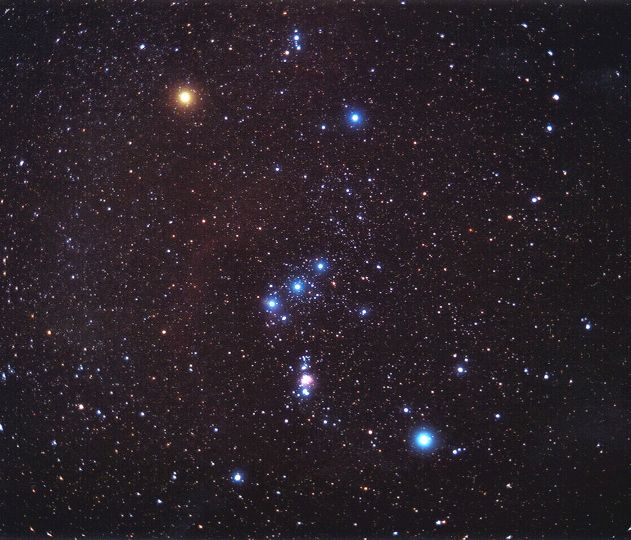 A picture from NASA of the constellation Orion. The three stars in the middle in a row are his belt. The bright one up in the upper-left-hand corner is Betelgeuse. Special camera techniques were used to get this effect. You can see more at NASA's site here: http://apod.nasa.gov/apod/ap030207.html
So, I would like to open with a question: what is your favorite science subject? Is it the stars - astronomy? Dinosaurs and fossils - paleontology? Birds, insects and animals - biology and zoology? What interests you in science the most?
Now, back to "B" for "belt" - Orion's Belt. Orion is the constellation for which this site is named. Orion is "the hunter" in the ancient Greek interpretation of the constellations: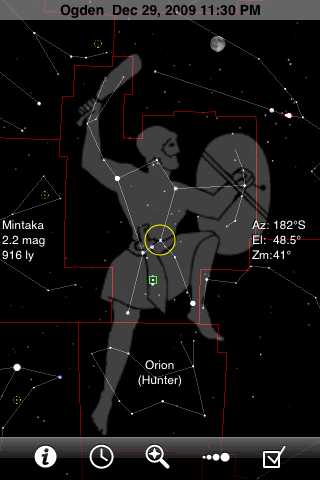 Image from Weber State University's website.
Not all cultures see Orion as a hunter. According to Havard's Chandra Observatory:
"Ancient Indians saw the figure as a king who had been shot by an arrow (represented by the stars in Orion's belt). Ancient Egyptians thought the stars in the belt represented the resting place of the soul of the god Osiris. The Arabs saw the constellation as the figure of a giant."
The three stars that make up Orion's belt are named Alnitak, Alnilam, and Mintaka. They are all blue giants, the hottest, brightest, and most massive types of stars in our universe.
Just below Orion's belt is Orion's sword. The brightest of the central "stars" isn't a star at all, but a nebula, the birthplace of stars. The nebula in Orion is called "Great Nebula of Orion," and contains at least 700 stars. You may recognize the image of the Great Nebula of Orion below.